If you ask any of the women who make up the Sisters of the Valley what they would recommend for sleep, you will get different answers. That's partly because everyone is different, everyone has different reasons for their sleeplessness, and everyone does not react the same to all sleep-inducing regiments.
Furthermore, sleeplessness is a cycle and once one breaks the cycle through exercise and diet, that person's need for sleep aides naturally diminishes.  So where during the pandemic, all the Sisters were taking large doses of CBD at night, as more exercise and other dietary adjustments were made (and the pandemic eased), the need for that much CBD at night decreased. 
So the business of managing sleep has its own cycles with individuals.  Very complicated stuff. One thing is sure, in order to get to the point where one has proper diet and exercise, a good night's sleep, or two, or twenty, are needed in order to make that start.
There is a direct correlation between good sleep and motivation.  You have to be motivated to get exercise and sunshine and if you are experiencing chronic sleeplessness, your brain isn't going to be refreshed enough to motivate you to do anything.
The Sisters have a three-pronged approach to dealing with sleeplessness.  Again, their goal is to get people rested enough that they are thinking clearly, and once they are, they can then formulate and execute a sensible plan for getting exercise and fresh air daily. 
One step leads to another. For starters, the Sisters recommend taking a dose of CBD in some form or another before bedtime.  It is not a sleeping agent, necessarily, but it relaxes the brain and the body enough to allow sleep to come and leaves no trace except a feeling of refreshment the next day.
FEATURED PRODUCT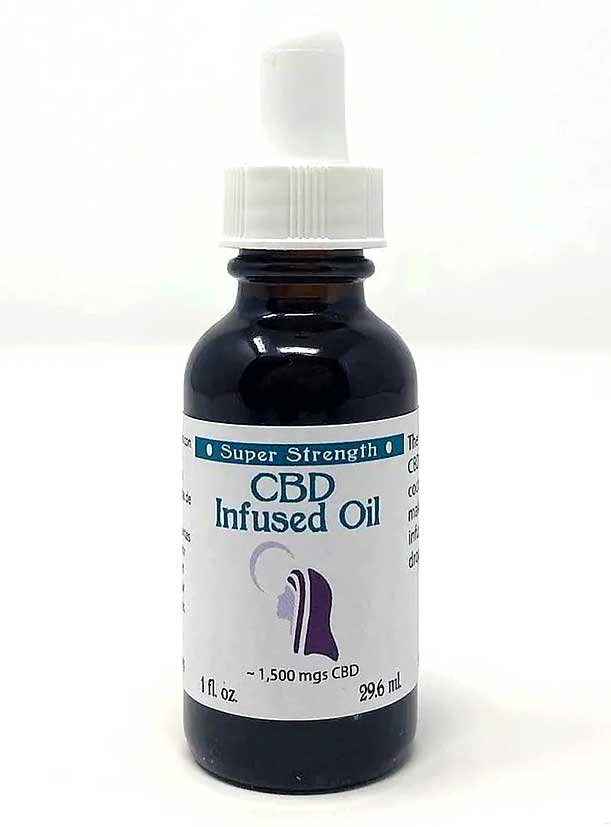 CBD Oil Super Strength
Organic liquid coconut oil, hemp plant, and a hint of blood orange oil for flavoring.
Contains pure liquid coconut oil with hemp infused
There are no other additives or ingredients
Lab-tested for potency
The Sisters' products ship to all 50 states and worldwide
There is a second part to the bed-time ritual, and that is to apply CBD salve to the temples or behind the ears, or the forehead or neck.   
The temples seem to be the popular spot for helping people fall to sleep. Said Sister Maria about the topical salve, "When we first heard that people were replacing their sleeping pills with our salve, we were very surprised.  We shouldn't have been. 
The topical salve formula, which is unique to any others on the market, was developed for absorption. 
The olive oil and essential oils are added specifically for absorption and is what makes our salves so popular.  For eight years running, it has been and continues to be our best-selling product."
FEATURED PRODUCT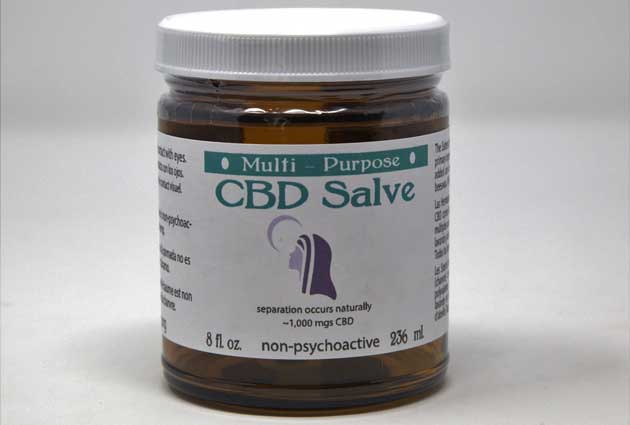 CBD Topical Salve
This CBD salve contains the following ingredients:
77.2% solid coconut oil infused with hemp
14.5% beeswax
3.8% liquid coconut oil infused with hemp
1.6% Vitamin E oil
1.5% calendula oil,
1.4% lavender oil
The third piece of the sleep strategy is to reduce caffeine in the daytime diet and introduce functional mushrooms. 
Though the Sisters do not recommend drinking it before bedtime as most are caffeinated, over time, replacing coffee bean coffee with mushroom coffee in the morning will help with sleep. In summary, the CBD oil drops ingested and the topical salve applied to the temples at night is the solution to the short-term sleep. 
Gradually reducing, supplementing, or replacing nutrition-less coffee bean coffee with mushroom coffee will go along way in stabilizing your sleep and your mood over the longer term. The sisters designed their mushroom coffee to have six functional mushrooms and two roots; five of these contribute to good sleep. 
Although the Sisters tout their mushroom coffee as a mood-stabilizer, mood and sleep are directly related and so it is no surprise that the ingredients in their mushroom coffee work together to promote sleep.
These five ingredients in the Sisters' mushroom coffee contribute to good sleep:  reishi, lion's mane, cordyceps, chaga, and ashwagandha root. 
Studies have already proven that these natural ingredients, introduced into the diet will, over time, improve sleep and thus improve mood and motivation. This three-pronged approach of the Sisters has been very successful.  Once exercise and functional mushrooms are introduced into the daytime routine and diet, the Sisters have found that the need for the nighttime CBD diminishes.
FEATURED PRODUCT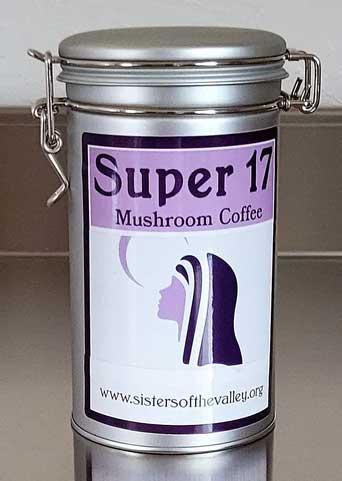 Shop Now
Super 17 Mushroom Coffee Tin
This recipe for mushroom coffee was developed by the Sisters to include all the ingredients that work toward mood stabilization.  By including mushrooms, roots and spices, the combination of ingredients work together to make a tasty coffee alternative, while giving the body needed nutrients that one wouldn't get from the coffee bean. 
Sister Sophia explains the economics. "It's not expensive to start.  We have a one-ounce tin of topical salve sells for a little under $13 dollars.  A one-ounce bottle of regular-strength CBD sells for $36.30 and a small box of individual packets of mushroom coffee cost $28.50.  All three products can be purchased for less than $80."
The Sisters are known world-wide as the 'weednuns'.  All of their products are made by the cycles of the moon, in a spiritual environment.
This is a sponsored post on behalf of Sisters of the Valley